58 billion parcels handled nationwide
Share - WeChat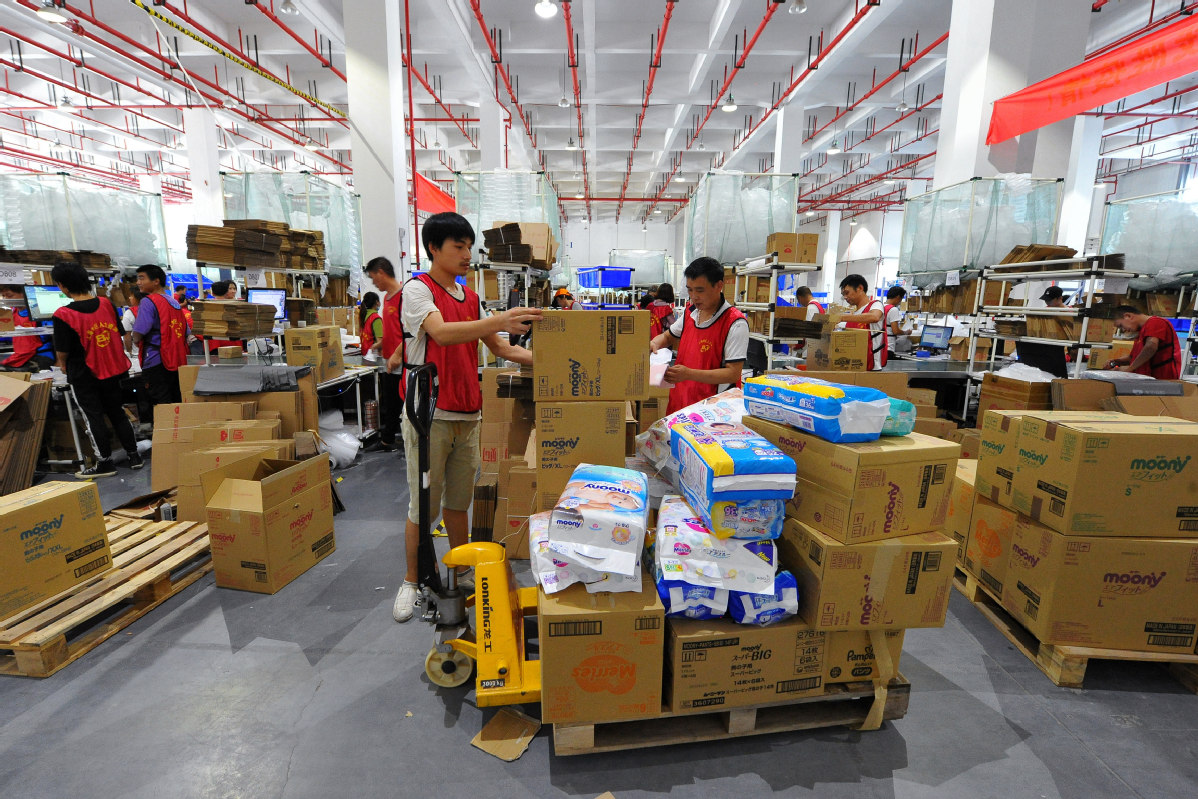 More than 58 billion parcels were sent and received across China in the first seven months of the year as the express delivery sector maintained steady growth, the State Post Bureau said.
The number was up about 43 percent year-on-year.
International package shipments also bounced back thanks to effective control measures targeting the COVID-19 pandemic. The number of international parcels, and ones delivered from or received in Taiwan, Hong Kong and Macao, rose 36 percent year-on-year to 1.25 billion.
The expansion of the express delivery system is especially convenient for rural residents.
In the first half year of the year, more than 20 billion parcels were handled in rural areas, a year-on-year increase of 30 percent.
All county-level regions and 98 percent of townships have access to express deliveries.
Shao Fang, who lives in Chunshui, a town in Zhumadian, Henan province, has changed her shopping habits from brick-and-mortar stores to online shops since an express delivery outlet opened in a grocery store close to her home.
"I used to buy clothes in small shops in the township, usually old-fashioned, but I didn't have many choices," she said, adding that more chic choices are available from online stores.
It usually takes three to five days to receive a package, she said.
In addition to receiving goods they have purchased, rural residents use the network to send agricultural produce to cities near and far.
Walnut grower Rozmemet, from a township in Kashgar, Xinjiang Uygur autonomous region, used to contact truck drivers to send walnuts to Shanghai after the annual harvest season, usually in September. But now trucks from YT Express, a major express delivery company, collect his walnuts at the door.
The walnuts can now travel across China, and are even being sent to the northeastern province of Heilongjiang.
Last year, 10 million parcels of 60 kinds of produce, including tangerines from Yichang, Hubei province, and cherries from Yantai, Shandong province, were shipped via express delivery.
The State Post Bureau launched a three-year campaign last year to further expand the network at the grassroots.
At a State Council executive meeting last month, Premier Li Keqiang reiterated that China will improve the delivery logistics system in rural areas.
The move, part of efforts to advance rural vitalization, will further facilitate the flow of agricultural produce to urban households, and that of consumer goods to rural areas.
The bureau has set a goal of building a safe, efficient, open and two-way rural delivery network to benefit the rural population by 2025.
Chen Kai, its deputy director, said all villages will have access to express delivery services by then.