Sweden's PM Lofven to step down in November
Share - WeChat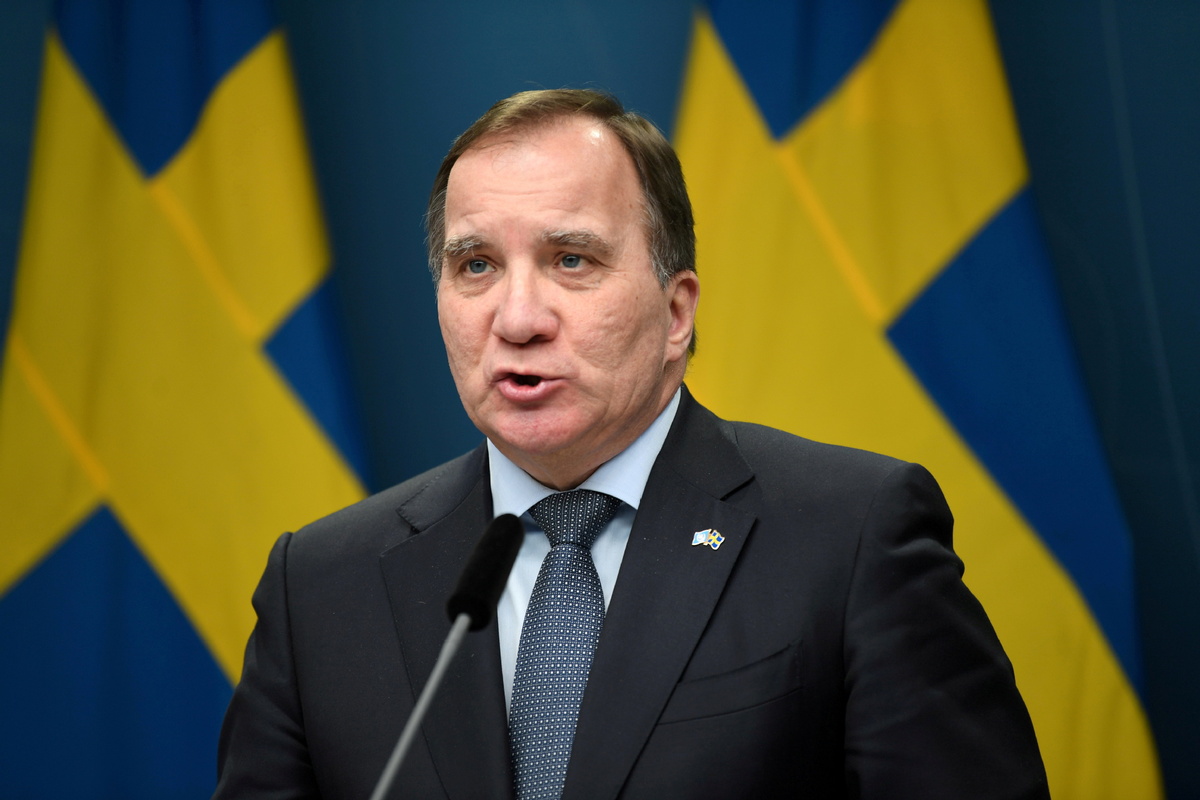 Sweden will be led by a new prime minister in November, after the resignation of Stefan Lofven, who has held the reins for the past seven years.
Lofven, 62, who became the first Swedish leader in history to lose a motion in Parliament in June, announced on Sunday during his annual summer speech that he will step down as both prime minister and leader of the Social Democratic Party.
"I want to leave my position as party chair at the party congress in November and then also ask to be dismissed as prime minister," Lofven was quoted by The Guardian as saying.
Lofven, who came to power in October 2014, said the timing of his resignation will ensure that the party can find a new leader before the general election in September 2022.
He added that his time in charge had been "fantastic years".
"But everything has an end and I want to give my successor the very best conditions," he said.
The Social Democratic Party will choose his replacement during its congress, which is set to held between Nov 3 and 7.
Sweden's TT news agency said there is no obvious successor, though Finance Minister Magdalena Andersson could emerge as a strong candidate.
Bloomberg news agency said the Harvard-educated Andersson, who staunchly advocates fiscal prudence and the first woman to chair the International Monetary Fund's International Monetary and Financial Committee earlier this year, is clearly ahead of the field. Other strong contenders include Minister for Digital Development Anders Ygeman and Interior Minister Mikael Damberg.
The Social Democrats are Sweden's largest party and hold 100 of Parliament's 349 seats. But the party is not able to form a majority government and rules through a coalition that features the Green Party and the Left Party. It has grappled recently with the rise of the Sweden Democrats, an anti-immigrant party.
Lofven lost a vote of confidence in June during a heated debate about rent controls, and resigned as prime minister soon after. He later put together a new coalition government.
The Associated Press quoted Lofven as saying his decision to stand down was "not easy, but right". He added there is "a little sadness too".
Deutsche Welle, Germany's public international broadcaster, said his announcement caught many people off guard.
The Social Democrats said on Monday that a nominating committee will be formed in the next few days, to collect the names of lawmakers who would like to stand in the election to replace Lofven as party leader.