Technology meets nature at Shennongjia
Share - WeChat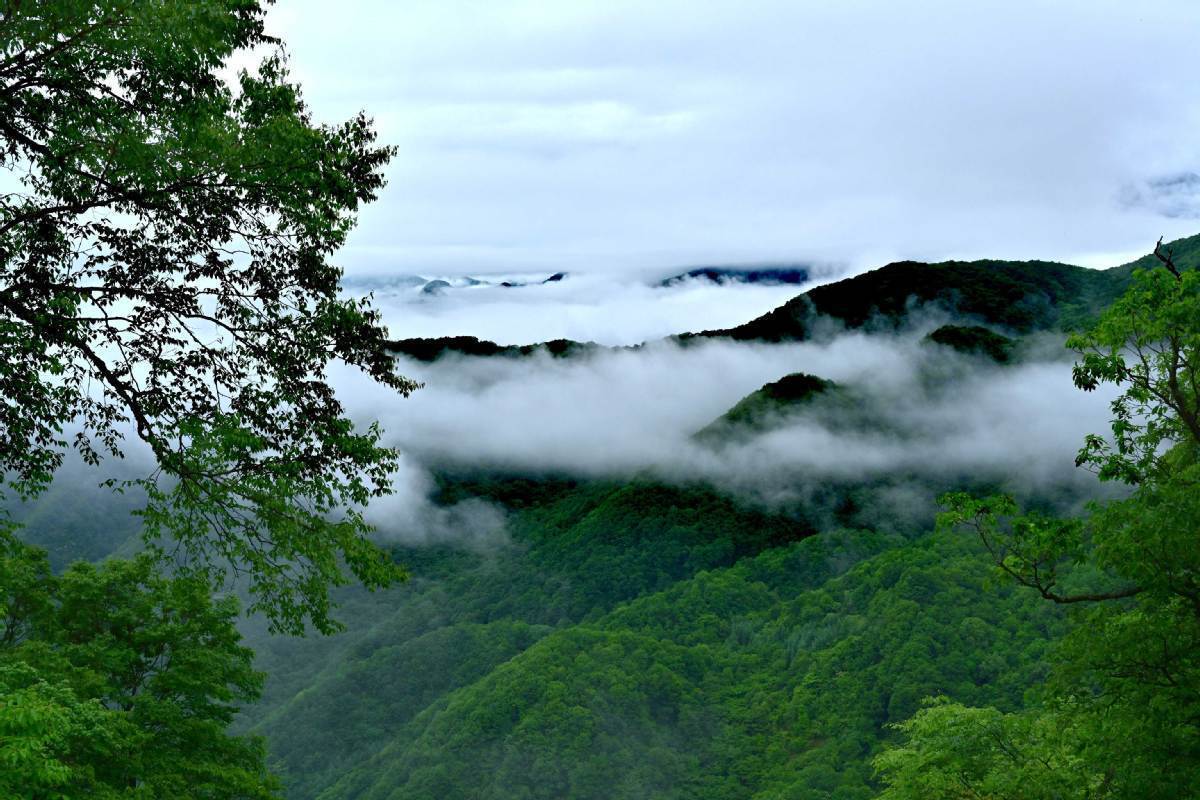 At the Shennongjia National Park in Hubei province, which covers 3,250 square kilometers, the environmental grid protection network effectively safeguards wild animals in real time, the park administration said in a statement.
The network, consisting of electronic fences, a remote-sensing heat source satellite system, unmanned aerial vehicles and video surveillance, embodies the latest scientific and technological means. It provides real-time images of wildlife in the region and helps curb illegal entry into the park's core protected area, the statement said.
The system is composed of 40 drones, more than 1,400 wireless cameras, over 100 electronic fences and more than 950 infrared cameras. In addition to the technical grid-based monitoring system, a patrol team comprising 420 professionals and 2,600 farmers was also formed for the protection of the park's flora and fauna.
Each ranger is responsible for the protection of one section of the grid, which is subdivided by the 33 areas of the Shennongjia reserve.
"We have to spend at least 10 days per month patrolling the field," said Wang Min, who is one of the six rangers responsible for the conservation of nearly 6 sq km of forest in the region.
In a patrol log dated July 17, Wang, 46, wrote: "Going from South Mountain to Green Peak, a distance of 26 km, took us five days and four nights. During the journey, we found aesculus and balanophora (two herbs found in Shennongjia)."
Supported by the Beidou navigation satellite system and handheld intelligent patrolling management terminals, the routes taken by the rangers are mapped and collected. According to Wang, the routes of any two field patrollers may not overlap.
The Shennongjia forestry area accounts for just 1.7 percent of the total area of Hubei province, but it is home to more than 90 percent of the province's plant species, he added, emphasizing the importance of the area not just to Hubei, but also to the whole country.
Strict protection measures have improved the reserve's environment. Yang Jingyuan, director of the Scientific Research Institute at Shennongjia National Park Administration, said the latest research in March showed that there were a total of 728 land vertebrate species in Shennongjia, and that 4,329 species of vascular plants had been discovered.
He said Shennongjia has also increased its forest coverage to 96 percent in 2019, up from 80.6 percent in 1990. Last year, facial recognition technology was also put into use to bolster control measures against people attempting to break into the protected area.